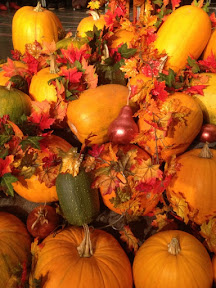 I have been reading about the kinds of products that will be flying out of stores tomorrow, and whereas I know I would purchase a new iPad3 if there was one (guilty), I am also inspired by the suggestions I have encountered to approach gifting differently. There are many ways I can buy American. I remember in a previous post describing how the majority of domestically used American Flags are made overseas and how I searched to find one made in the United States. I did find one! Black Friday could be renamed Come Back To America Friday if you and I did just a little more looking for the American made flags and gifts. Not always possible, but I know for me there is a lot of room for improvement.
One of my books was printed in China (the other three in the USA). Sometimes I use technical web experts in India (comparable services in the USA are way more expensive). Often I purchase food that is imported
and clothing that is made elsewhere (I am starting to look at labels. The other day I stood staring at a bottle of olive oil made in Sonoma County and comparing it to the everywhere present international olive oil I hesitated- it cost way, way, way more. I bought it anyway). Sometimes my choice is driven by quality and sometimes by price. I like that I have options and. I am looking for ways to buy more American. I know I won't aways be able to, but there will be other instances like with the American Flag, in which all it takes is a bit more looking.)
One poster on another blog made suggestions for thoroughly American presents that you and I can consider this Black Friday. For example almost everyone gets their hair attended to, so how about a gift certificate to your loved one's hair expert? (I don't recommend giving a gift certificate to an unknown salon-hair issues are deep and personal. But you probably know that and you probably know where your loved one goes for hair maintenance.) Or how about gifting a months membership at their gym? Or, here is one I'd love, a gift certificate to get a car detailed locally.
I've read all kinds of suggestions that I just hadn't thought of gifting for Christmas--or for any kind of celebration: games at golf courses, yard work gift certificates, house cleaning gifts certificates, owner-run restaurant certificates, or (another favorite) a dozen breakfasts at a local diner.
Or, supporting local artists to perform at parties and birthday, or paying them to paint a picture, sculpt a sculpture for a future gift. Or, and I know dozens of people who own PCs who would love this one, computer tune-up at a local small computer company.
I love my small city. I want to find ways I can contribute to its thriving. Do you have any suggestions?